Dirrigl & Partner
Privacy Policy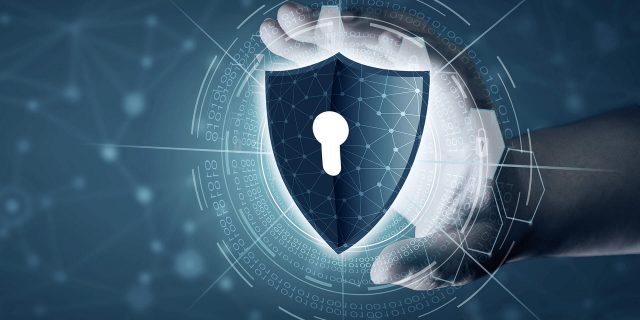 We take data protection seriously
The protection of your privacy when processing personal data is an important concern for us. When you visit our website, our web servers store the IP of your Internet service provider, the website from which you visit us, the web pages you visit on our site and the date and duration of the visit as standard. This information is absolutely necessary for the technical transmission of the web pages and secure server operation. A personalized evaluation of this data does not take place.
If you send us data via contact form, this data will be stored on our servers in the course of data backup. Your data will only be used by us to process your request. Your data will be treated strictly confidential. It will not be passed on to third parties.
Responsible party:
Dirrigl & Partner GmbH
Insurance Broker
Bahnhofstrasse 17
93047 Regensburg
Phone: 09 41 / 5 86 95 – 0
E-Mail: info@dirrigl-partner.de
Personal data
Personal data is data about your person. This includes your name, address and email address. You do not have to disclose any personal data to visit our website. In some cases we need your name and address as well as further information in order to be able to offer you the desired service. The same applies to the case that we supply you with information material on request or when we answer your inquiries. In these cases we will always point this out to you. In addition, we only store the data that you have transmitted to us automatically or voluntarily.
When you use one of our services, we usually only collect the data that is necessary to provide you with our service. We may ask you for additional information, but this is voluntary. Whenever we process personal data, we do so in order to provide you with our service or to pursue our commercial objectives.
Automatically stored non-personal data
When you visit our web pages, we store certain information for administrative and technical reasons. These are: Type and version of the browser used, date and time of access, as well as the IP address.This data is anonymized and used only for statistical purposes or to improve our Internet and online services.This anonymized data is stored – separately from personal data – on secure systems and cannot be assigned to individual persons. This means that your personal data remains protected at all times.
Cookies
When you visit our website, we may store information on your computer in the form of cookies. Cookies are small files that are transferred from an Internet server to your browser and stored on its hard drive. Only the Internet protocol address is stored – no personal data. This information, which is stored in the cookies, allows us to automatically recognize you the next time you visit our website, making it easier for you to use.
Of course, you can also visit our website without accepting cookies. If you do not want your computer to be recognized on your next visit, you can also refuse the use of cookies by changing the settings in your browser to "refuse cookies". The respective procedure can be found in the operating instructions of your respective browser. If you reject the use of cookies, however, there may be restrictions in the use of some areas of our website.
Security
We have implemented technical and administrative security measures to protect your personal data against loss, destruction, manipulation and unauthorized access. All our employees and service providers working for us are bound by the applicable data protection laws. Whenever we collect and process personal data, it is encrypted before it is transmitted. This means that your data cannot be misused by third parties. Our security measures are subject to a continuous improvement process and our data protection statements are constantly being revised. Please make sure that you have the latest version.
For what purposes and on what legal basis is the data processed?
We process your data in accordance with the provisions of the General Data Protection Regulation (GDPR) and the Federal Data Protection Act 2018, as amended:
For the fulfillment of (pre-)contractual obligations (Art. 6 para. 1lit.b DS-GVO):
The processing of your data is carried out for the contract processing of the insurance (customer) or for the contract processing of your employees in our company (employee). In particular, the data is processed during business initiation and during the execution of the contracts with you.
For the fulfillment of legal obligations (Art. 6 para. 1 lit.c DS-GVO):
Processing of your data is for the purpose of fulfilling various legal obligations, e.g. from the German Commercial Code or the German Fiscal Code.
For the protection of legitimate interests (Art. 6 para. 1 lit.f DS-GVO):
Based on a balancing of interests, data processing may take place beyond the actual fulfillment of the contract to protect legitimate interests of us or third parties. Data processing for the protection of legitimate interests occurs, for example, in the following cases:
– Advertising or marketing (see No. 4),
– measures for business management and further development of services and products;
– in the context of legal prosecution.
In the context of your consent (Art 6 para. 1lit.a DSGVO):
If you have given us consent to process your data, e.g. to communicate with you as a relative of one of our residents, processing will only take place in accordance with the purposes and to the extent agreed in the declaration of consent. Consent given can be revoked at any time with effect for the future, e.g. to send you our newsletter, or to pass on your data.
Processing of personal data for advertising purposes
You may object to the use of your personal data for advertising purposes at any time, either in whole or in respect of individual measures, without incurring any costs other than the transmission costs in accordance with the prime rates.We are entitled, under the statutory conditions of Section 7 (3) of the German Unfair Competition Act (UWG), to use the e-mail address that you provided when concluding the contract for direct advertising for our own similar goods or services. You will receive these product recommendations from us regardless of whether you have subscribed to a newsletter.
If you do not wish to receive such recommendations by e-mail from us, you can object to the use of your address for this purpose at any time without incurring any costs other than the transmission costs according to the prime rates. A message in text form is sufficient for this purpose. Of course, an unsubscribe link is always included in every e-mail.
Who receives my data?
If we use a service provider in the sense of commissioned processing, we nevertheless remain responsible for the protection of your data. All commissioned processors are contractually obligated to treat your data confidentially and to process it only in the context of providing the service. The processors we commission receive your data insofar as they require the data to fulfill their respective service. These are, for example, IT service providers that we require for the operation and security of our IT system as well as advertising and address publishers for our own advertising campaigns.
In the event of a legal obligation and in the context of legal prosecution, authorities and courts as well as external auditors may be recipients of your data.
In addition, insurance companies, banks, credit agencies and service providers may be recipients of your data for the purpose of initiating and fulfilling contracts.
How long will my data be stored?
We process your data until the termination of the business relationship or until the expiry of the applicable statutory retention periods (such as from the German Commercial Code, the German Fiscal Code); furthermore, until the termination of any legal disputes in which the data is required as evidence.
Is personal data transferred to a third country?
In principle, we do not transfer any data to a third country. A transfer takes place in individual cases only on the basis of an adequacy decision of the European Commission, standard contractual clauses, appropriate guarantees or your express consent.
What data protection rights do I have?
You have a right to information, correction, deletion or restriction of the processing of your stored data at any time, a right to object to the processing as well as a right to data portability and to lodge a complaint in accordance with the requirements of data protection law.
Right to information:
You can request information from us as to whether and to what extent we process your data.
Right of rectification:
If we process your data that is incomplete or incorrect, you can request that we correct or complete it at any time.
Right of deletion:
You can request that we delete your data if we process it unlawfully or if the processing disproportionately interferes with your legitimate interests in protecting your data. Please note that there may be reasons that prevent immediate deletion, e.g. in the case of legally regulated retention obligations.Irrespective of the exercise of your right to deletion, we will delete your data immediately and completely, provided that there is no legal or statutory retention obligation in this respect.
Right to restriction of processing:
You may request us to restrict the processing of your data if
– you dispute the accuracy of the data, for a period of time that allows us to verify the accuracy of the data.
– the processing of the data is unlawful, but you refuse erasure and instead request restriction of the use of the data,
– we no longer need the data for the intended purpose, but you still need this data to assert or defend legal claims, or
– you have objected to the processing of the data.
Right to data portability:
You may request that we provide you with the data you have provided to us in a structured, commonly used and machine-readable format and that you may transfer this data to another controller without hindrance from us, provided that
– we process this data on the basis of a revocable consent given by you or for the performance of a contract between us, and
– this processing is carried out with the aid of automated procedures.
If technically feasible, you may request us to transfer your data directly to another controller.
Right to object:
If we process your data for legitimate interest, you can object to this data processing at any time; this would also apply to profiling based on these provisions. We will then no longer process your data unless we can demonstrate compelling legitimate grounds for the processing that override your interests, rights and freedoms, or the processing serves the assertion, exercise or defense of legal claims. You may object to the processing of your data for the purpose of direct marketing at any time without giving reasons.
Right of appeal:
If you are of the opinion that we are violating German or European data protection law in the processing of your data, please contact us so that we can clarify any questions. Of course, you also have the right to contact the supervisory authority responsible for you, the respective state office for data protection supervision.If you wish to assert any of the aforementioned rights against us, please contact our data protection officer. In case of doubt, we may request additional information to confirm your identity.
Changes to this privacy policy
We reserve the right to change our privacy policy if necessary due to new technologies. Please make sure that you have the latest version. If fundamental changes are made to this privacy policy, we will announce them on our website.
All interested parties and visitors to our website can contact us regarding data protection issues at:
Mr. Christian Volkmer
Project 29 GmbH & Co. KG
Ostengasse 14
93047 Regensburg
Tel.: 0941 2986930
Fax: 0941 29869316
E-mail: anfragen@projekt29.de
Internet: www.projekt29.de